Welcome to Sapphire to Amethyst, a site dedicated to Eriol Hiiragizawa and Tomoyo Daidouji
from the manga and animated series Card Captor Sakura
Here you will find character descriptions, pictures, fanfics and links to other great sites!
I also own two other inactive sites on these characters, one has been deleted and the other:
http://lostjuliet.tripod.com/sapphiretoamethyst/ remains discontinued since I forgot the password,
which is why I created this site
IMPORTANT MESSAGE TO ALL ERIOL x TOMOYO FANS
The above scanlations have been published around the web without my authorization.
Please take them down or simply ask for permission and I will gladly let you use those scans!
I spent time scanning and putting them together and would at least like to receive credit.
Thanks! :)
*****
Recent updates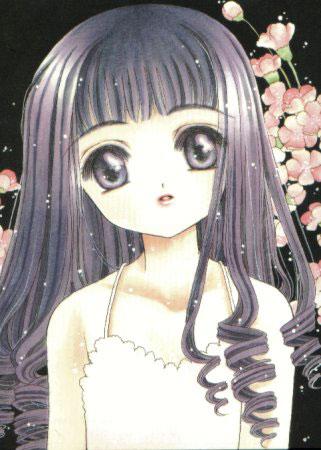 February 20, 2012
This is my favorite picture of Tomoyo. I use to have it in high resolution but can't find it anymore!
Also I have never seen it anywhere, it is not in the artbooks nor in the fanbooks... Strange...